Pediatric Dentistry: Answers to Frequently Asked Questions
Posted by CAMERON STATION DENTAL CARE on Jan 29 2021, 05:27 AM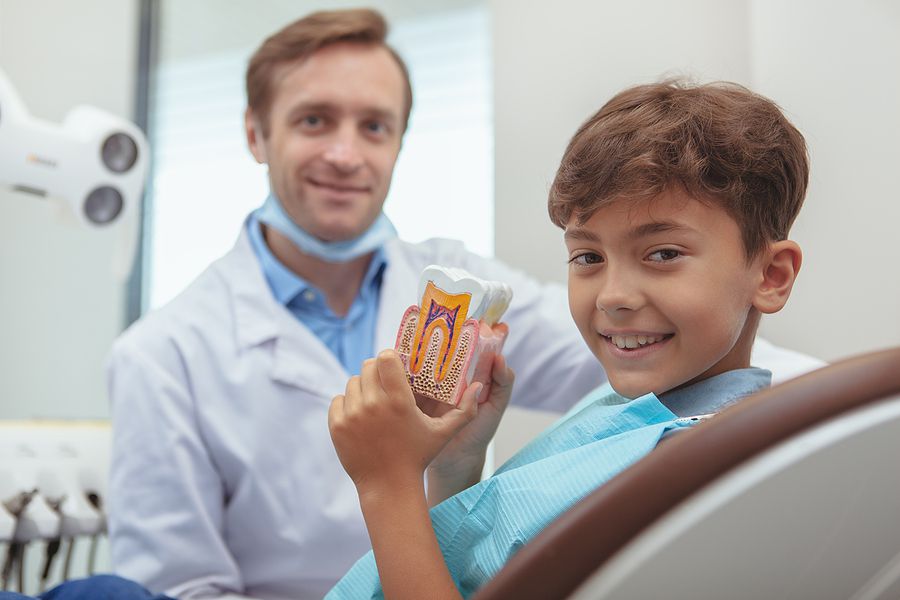 For every parent, there are several queries they have regarding maintaining their child's dental hygiene. Let's discuss some of them.
How to Keep Your Children's Teeth Clean? 
Kids' teeth can be properly taken care of by following few steps; Brush at least twice a day, in the morning and before bedtime, and brush for at least 2 to 3 minutes by using a soft brush. Don't forget to get a new toothbrush every three months.
Teach a kid how to floss teeth, which is very important as it eliminates the accumulation of food and massages the gum. Brush the surface of the tongue gently to prevent bad breath, and use an appropriate antibacterial mouth wash.
How Often Should My Child Visit the Dentist? 
Dentists usually recommend that children should visit them at least twice per year. Two visits to the dentist a year will help maintain oral hygiene, protect teeth from decay, ensure that the teeth develop correctly, and build up a comfort level.
What to Do if My Child Has a Dental Emergency?
Dental emergency care includes any urgent dental services that quickly relieve á child's oral pain. 
If your child has a toothache, clean the area of the affected tooth with warm water thoroughly or use dental floss to dislodge impacted food and debris. If the pain still exists, contact the dentist immediately. Please note: Do not place any NSAID (aspirin) on the gums or the aching tooth.
If your child has bitten lips, tongue or checks, apply ice to the affected area for few minutes. If there is any bleeding evident, use very gentle pressure with cotton or gauze at the bleeding site. If the bleeding does not stop, take the child to the hospital emergency room. If the child has swollen cheeks, apply cold compresses, and contact your dentist.
In case of avulsion or knocked-out permanent tooth, handle the tooth by the crown, and avoid touching the root portion of the tooth. Also, do not clean it under running water. 
Place the tooth in a cup containing either saliva or milk and bring it to the dentist immediately. 
When is it Good For My Child to Start Orthodontic Treatment?
Ideally, the orthodontic treatment should start once their permanent teeth erupt at the age of 7 years. The healing time depends on the type of problem that the child has and the child's stage of dental development. Some patients require help only in guiding ideal tooth movement, while others need help with the growth of their jaws or correct some oral habits such as thumb-sucking, mouth breathing, or tongue thrusting.
At Cameron Station Dental Care, we offer the best dental care treatments for your little ones by experienced pediatric dentists.