Aesthetic & Veneers
Posted by CAMERON STATION DENTAL CARE on Feb 19 2021, 06:40 AM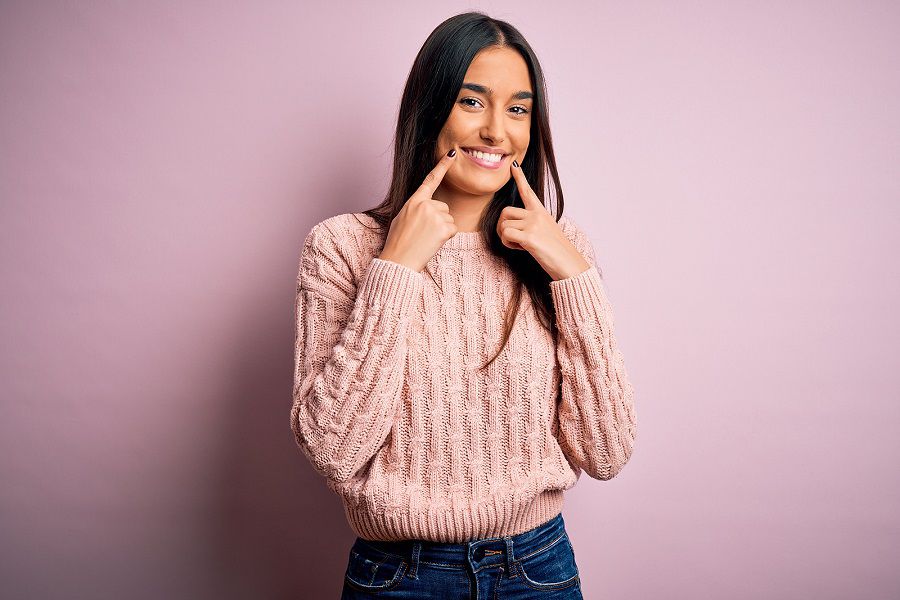 Getting a perfect, sparkling smile is the desire of many of us. Veneers are a one-stop solution for those with crooked or discolored teeth. However, before opting for veneers, we would like you to educate yourself. 
Continue reading and know everything about aesthetics and veneers! 
Purpose of veneers
Veneers are a procedure to get your teeth fixed and to hide any flaws. They improve the overall look of your smile and help boost your confidence. They are an easy solution for several aesthetic issues.
You can opt for veneers if you have stained, chipped, broken, or slightly misaligned teeth. You can also use them to fill a gap between two teeth.
Types of Veneers
There are two main types of veneers: 
Composite veneers
They can be manufactured right on the premises by the dentist and applied directly to the teeth.
They are easy to make.
They require a single visit to the dentist.
Your teeth need no healing time. You can right away move out of the dentist's lab and grab your favorite meal!
Benefits of composite veneers:
Several teeth can be repaired in a single visit.
They are cost-effective and last for years.
Need little or no time in repairing.
Porcelain veneers
The purpose of porcelain veneers remains the same as composite veneers.
However, unlike composite veneers, these require lab manufacturing.
They are like false nails and are mounted on your natural teeth to hide any flaws.
They need at least two visits to the dentist - first, to get the measurements of your teeth and the second visit to get them fixed.
Benefits of porcelain veneers:
Looks like natural teeth.
Longer-lasting than composite veneers.
If maintained wisely, they can last for a longer time.
We hope that now you know which veneer to opt for. Hurry now and get a more attractive smile while preserving healthy teeth.