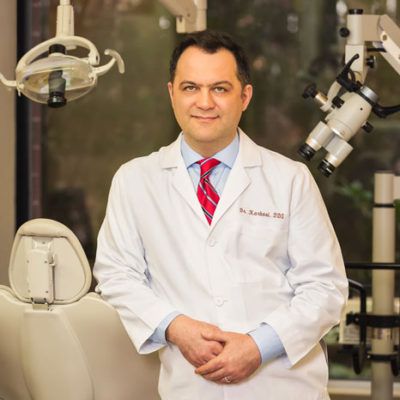 Kiumars Karbasi, D.D.S. M.S.
Dr. Kiumars Karbasi welcomes you and your family to the practice. The foundation of the practice is based on family values that Dr. Karbasi brought to the Lake Ridge Dental Care team. He looks forward to meeting you and your family and having you all as his patients. Dr. Kiumars Karbasi received his dental training from the prestigious University of Amsterdam, Netherlands, in 2004. Attending one of the top international centers for dental research, he graduated with a Doctor of Dental Surgery Degree and received his Masters in Dental Science. Following graduation, Dr. Karbasi established practice in Amsterdam, where he practiced with multi-specialty doctors in dentistry. In 2010 he left Amsterdam to further his education at a 2-year residency program of Advanced Education in General Dentistry in Rochester, New York. During his residency in New York, Dr. Karbasi was able to learn from world-renowned dentists serving as mentors, teachers, and lecturers. He also participated in research projects involving placing and restoring dental implants as well as the effect of acid erosion on our teeth in all age groups. Dr. Karbasi is always looking for ways to advance his education and pass his knowledge onto others. He is a member of the American Dental Association, Northern Virginia Dental Association, and the nationally recognized Dental Organization for Conscious Sedation. While not at the office or furthering his education, Dr. Karbasi is devoted to his family, wife Emma, and his two children, Rose and Nick. He also enjoys playing tennis as well as traveling. Dr. Karbasi also received his certificate from New York University, College of Dentistry, in Full Mouth Reconstruction. He has completed education classes dealing with full mouth rehabilitation techniques at some of the top dental learning institutions in the country.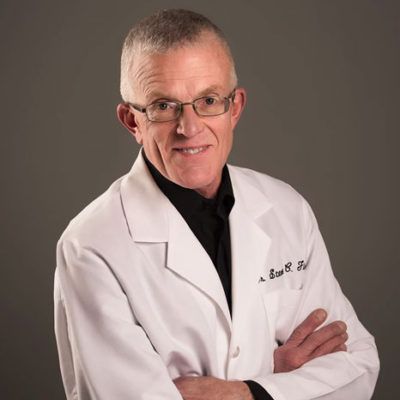 Steven C. Fisher, D.D.S. M.S.
Dr. Steven Fisher looks forward to meeting you and your family. Dr. Fisher is originally from Charlotte, North Carolina. He graduated from the University of North Carolina at Chapel Hill in 1975 with a Bachelor's degree in Zoology, and in 1978 received a Master's Degree in Entomology from North Carolina State University. He then returned to Chapel Hill and received his D.D.S. in 1982.

After three years in private practice in Charlotte, NC, Dr. Fisher joined the U.S. Navy in 1985 as a general dentist. He was selected and began specialty training in 1996 while still on active duty. Dr. Fisher received his Certificate in Periodontics and a Master of Science in Health Science from the Navy Postgraduate Dental School in Bethesda, Maryland, in 1999. Dr. Fisher retired as a Captain in 2006 after 22 years of military service. Dr. Fisher is a Board Certified Periodontist.
When not in our office at Lake Ridge Dental Care, he is enjoying life trying "to get a run in" and still keep up with Matthew, Virginia, Patrick, John Michael, Margaret, Violet, & the family dog Reba.